The 10 Best Sights and Historical Landmarks in Bristol
Here is a list of the 10 best sights and historical landmarks here in Bristol:
BRISTOL HARBOUR: this is one of the most scenic and historic locations here at Bristol. The Bristol Harbour, which was originally known as the Floating Harbour, has many galleries, the famous Bristol Aquarium, the Bristol Science Center and performance center among a number of other landmarks. You can easily travel with the Bristol Ferry Boats that you find here as well.
St MARY REDCLIFFE: this is one of the most unique and old churches located in Bristol. This church was built all the way back in the 13th century and has been created in the Baroque style. It is one of the locations recommended by the Bristol guide.
BRISTOL CATHEDRAL: This was originally the church of Saint Augustine Abbey, and it has taken over 600 years to be in the state it is currently in today. This is another wonderful place on the Bristol Guide that you must see.
SS GREAT BRITAIN: this is the world's first iron-hulled passenger ship, as it was launched back in 1843. This is located in the Great Western Dock and is one of the landmarks you should check out.
LANDOVER TROW: another location recommended by the Bristol Guide, this building was built in the King's Street, in 1664, and was immortalized by Daniel Defoe in Robinson Crusoe.
CLIFTON SUSPENSION Bridge: one of the most popular and beautiful bridges of Bristol recommended by the Bristol Guide that you should visit.
BRISTOL OLD CITY: This is a warren of Historic buildings, on historic land that you should check out.
BRISTOL MUSEUM AND ART GALLERY: this is one of the very best and stunning galleries here at Bristol recommended by the Bristol Guide.
BLAISE CASTLE HOUSE: this is a late 18th-century mansion with a picture room and amazing interiors, suggested by Bristol Guide.
CHEDDAR GORGE: this is a National Nature Reserve and a beautiful location that you must check out anytime you visit Bristol.
Best Rated Tourist Attractions in Bristol
Some of the most well-rated tourist attractions in Bristol Includes the Bristol Cathedral, Tytesfield, Bristol Zoo Gardens, and the St. Mary Redcliffe Church. These are wonderful attractions that bring in a lot of tourists each year and a place everyone must travel to. While you travel here, you must do all your research about the place.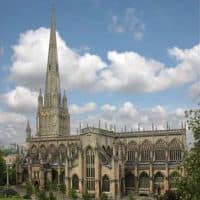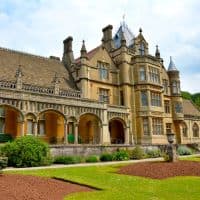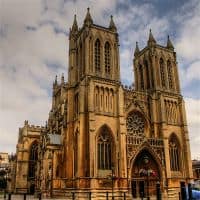 Entertainment and Nightlife Bristol Guide
If you are a travel fan, then you must locate some of the hottest and happening places in each destination to blow off some steam at night. Nightlife In Bristol is pretty amazing with a number of restaurants, pubs, museums, clubs, and casinos that you can check out. You can check out the Highbury Vaults, Chums Micropub, and Horts as some of the most happening pubs in Bristol. When it comes to Restaurants, you can check out the Bella Italia, Tare restaurant and many more when you travel to Bristol. There are also a number of best casinos here at Bristol which are extremely popular for the tourists who travel all the way here and want to have some fun. The ambiance in these casinos is pretty hip and you can find a whole range of casino games offered in these casinos. One of the most popular casino games is poker, and because of that, you can find many poker tables in Bristol, from small to very high stakes. But before you go and play there, we recommend that you first try real money poker online, against weaker opponents, so you won't lose much money while honing your poker skills. Just visit SecretPokerLeague.com to find more information on online poker. With that said, even if you don't have much luck on the tables, you will still have a great time and enjoy the amazing ambiance of Bristol casinos. You can also enjoy a lot of different kinds of food and drinks in these very casinos themselves. The games that are offered here are slot games, blackjack games, roulette games, online poker games, video poker games and so on. You can also win real money from playing these amazing Uk casino games. You can play all these UK casino games like slot games, blackjack games, roulette games, online poker games, video poker in most of the famous Bristol best casinos. You can also play your favorite game in online variants when you don't feel like going out. And it's very easy. Now you can enjoy in the best online casinos at top10australian.com, where you can play for fun or for real money, and find info of the top UK and Australian casinos. And one advantage of playing online is that you can get great bonuses.
Fun Facts About Bristol
Bristol is the world's largest manufacturer of Hot aired balloons.
The most famous pirate in the world was from Bristol.
The First Bungee jump took place from the Suspension Bridge here at Bristol.
There was once a jail beside Louisiana.
The Young One's movie was filmed in Redland, Bristol.
Therefore, if you love to travel, these facts will help you make your mind about visiting Bristol.
Newsletter Subscribe
Enter your email address to recieve all news from our site.